Your Therapy Specialist and Partner in Gastroenterology
For more than 30 years, our two brands in Gastroenterology, Medi-Globe and Endo-Flex, have offered a wide range of innovative, flexible single-use endoscopic devices and instruments that are perfectly adapted to one another. This ensures that they can be used together for almost all minimally invasive gastroenterological procedures, such as diagnostic and therapeutic gastroscopy, colonoscopy, and duodenoscopy (ERCP).
Indications
As a partner and specialist for gastroenterological applications, Medi-Globe and Endo-Flex are at your side with a comprehensive, innovative and modern single-use portfolio, and are your competent contact for questions regarding gastroenterological interventions and solution systems.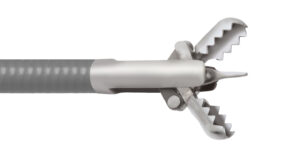 BIOPSY
For the removal of tissue samples during minimally invasive endoscopic interventions, our two brands offer a comprehensive portfolio of disposable Biopsy Forceps.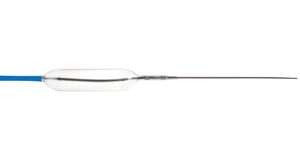 DILATION
For dilation, the physiological or therapeutic expansion of constrictions within the entire digestive tract, we can support with solution concepts that can be used in gastroscopy, enteroscopy or colonoscopy.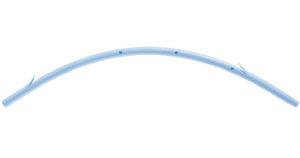 DRAINAGE
In terms of drainage, our brands offer numerous solutions for the therapeutic drainage of body fluids or gases.

ESD
Endoscopic submucosal dissection is the extensive endoscopic removal of malignant tissue > 20mm in the gastrointestinal tract using electrosurgery. The procedure is used for the ablation of early stages of tumor development. Our instruments combine many work steps into one instrument.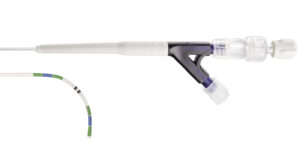 ERCP
With the help of X-ray contrast media, an ERCP enables biliary and pancreatic derivations to be displayed and examined – without the need for open surgery. To optimally support this procedure, the brands' portfolios include numerous catheter lengths and variants.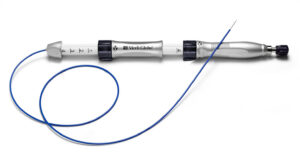 ENDOSCOPIC ULTRASOUND
The primary area of application of endoscopic ultrasound is the detection of tumor diseases. Using fine needle puncture, it is possible to obtain material from structures that are not accessible with other biopsy methods, or only accessible with great invasiveness and the associated higher risk. The result of an EUS procedure often determines the diagnosis, prognosis, and treatment decision for the affected person.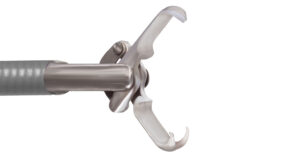 FOREIGN BODY REMOVAL
For the removal of foreign bodies as part of a minimally invasive endoscopic procedure, both brands offer numerous product solutions in various designs.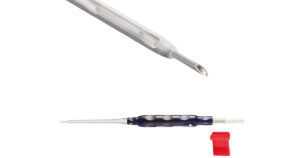 HEMOSTASIS
Medi-Globe and Endo-Flex offer therapeutic solutions to approach local hemostasis and the tying-up of proliferations in the context of gastroenterological examinations and procedures.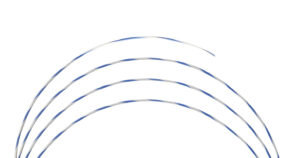 GUIDE WIRES
Guide Wires help to introduce, stabilize, and position instruments for flexible endoscopy. Variants made of Nitinol are available, as well as coated versions with straight or curved tips, offering the flexibility to adapt to different anatomical structures.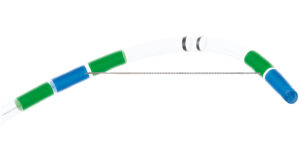 SPHINCTEROTOMY
An endoscopic sphincterotomy means splitting the papilla and the sphincter apparatus. The main area of application is the treatment of choledocholithiasis in the context of an ERCP, as well as the treatment of biliary stenosis. The available sphincterotomes come in numerous designs and variants to be able to proceed quickly and easily even in anatomically difficult conditions.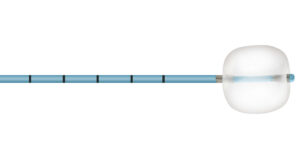 STONE EXTRACTION
To support stone extraction, the endoscopic removal of gallstones and concretions, we offer a comprehensive portfolio of Stone Extraction Balloons, Baskets, and Mechanical Lithotripters.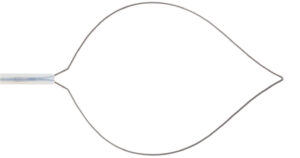 POLYPECTOMY
In polypectomy, polyps are removed from the gastrointestinal tract as part of an endoscopic examination, and then examined histologically. With a comprehensive portfolio of Polypectomy and Mucosectomy Snares – including special shapes – we can support these procedures perfectly.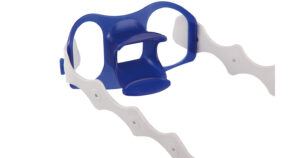 ACCESSORIES
Both brands also impress with a broad portfolio of high-quality endoscopic accessories for single use. Accessories support the efficiency of various interventions and increase patient comfort.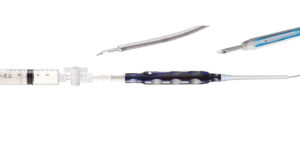 CYTOLOGY
Medi-Globe and Endo-Flex offer solution concepts for taking cell samples for further investigations.

Medi-Globe
Your Therapy Specialist
Since 1985, Medi-Globe develops, produces, and brings to market minimally invasive, flexible endoscopic solutions for Gastroenterology. Keeping the patient in focus and the user at the center of work, Medi-Globe keeps rethinking processes and interventions for developing innovative high-quality instruments with high user benefits and for the well-being of the patient. Our specialties are:
Endoscopic & Endobronchial Ultrasound Guided Fine Needle Aspiration

Endoscopic & Endobronchial Ultrasound Guided Fine Needle Biopsy

Endoscopic & Endobronchial Ultrasound Guided Fine Needle Therapy

E.R.C.P procedures

Bronchoscopy
Endo-Flex
Your Partner in Gastroenterology
Since its foundation in 1984, ENDO-FLEX has been developing, manufacturing, and distributing minimally invasive single-use instruments and accessories for flexible endoscopic applications. High product quality standards and operating safety are key, as well as a sustainable production concept with production facilities in Europe. Short production routes, socially acceptable working conditions, and close relationships with suppliers – this is how Endo-Flex lives gastroenterology. We are your partner for all questions concerning:
Dilation

Drainage

Biopsy

Sphincterotomy

Foreign Body Retrieval

Hemostasis

Accessories, Guide wires, Polypectomy, Stone Extraction, Lithotripsy
We specialize in endoscopic ultrasound, tissue acquisition, kidney stone management, hemostasis, stricture management, retrieval management, access management and many more accessories used during standard procedures.